Business Plus Magazine profile on Esus E-learning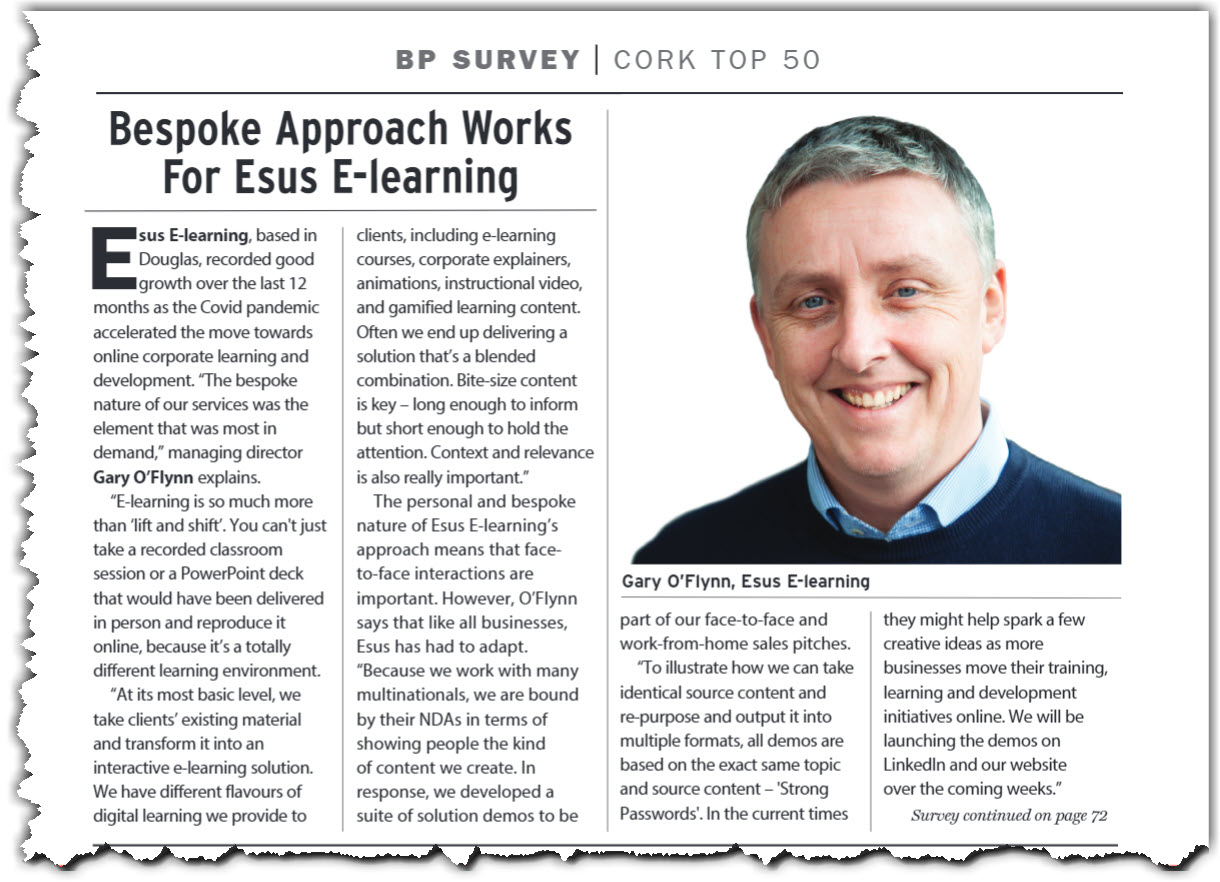 Our Managing Director, Gary O'Flynn, spoke to Business Plus magazine this month on the different flavours of digital learning Esus E-learning provide to its clients.
This month's magazine contained a 'Cork Top 50 Companies' supplement where Gary talked about the bespoke nature of Esus' solutions, e-learning being so much more than just 'lift & shift' and the importance of delivering digital learning content in bite-sized chunks.
You can read the full article above or click here to read this month's Business Plus magazine.

13/10/2016
Those of you who have worked with esus or were aware of our activity would know
Get In Touch
We'd love to hear from you...