Heineken Puzzle
Project:
Game-Based Personality Puzzle for Management
Solution:
Interactive puzzle with game-based learning mechanics; including drag & drop, beat-the-clock and scoring.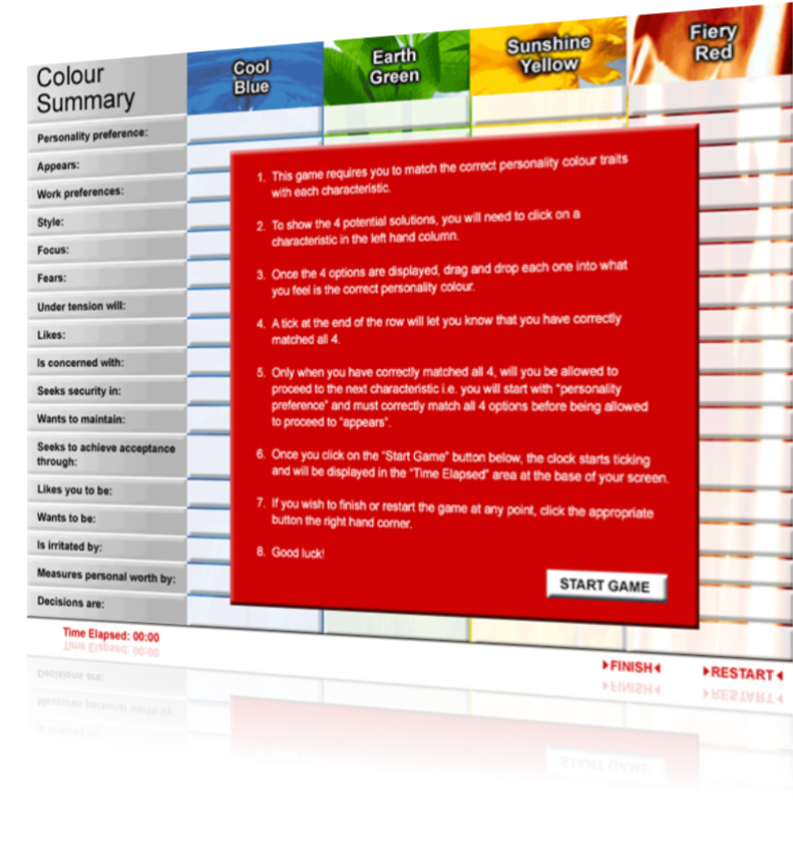 Reqirement
Heineken were introducing new leadership concepts to managers and wanted an interactive tool that helped to reinforce the classroom learning. This needed to be done in a fun and engaging way.
Solution
We created a game-based puzzle which challenged managers to match characteristics to their correct personality types. Users had to drag & drop traits into their correct position in the fastest time possible!
Get In Touch
We'd love to hear from you...