F6 Tech
Project:
Software Product Demonstration
Industry:
Automotive / Information Technology
Solution:
Product demonstration with animated scenarios and walkthroughs.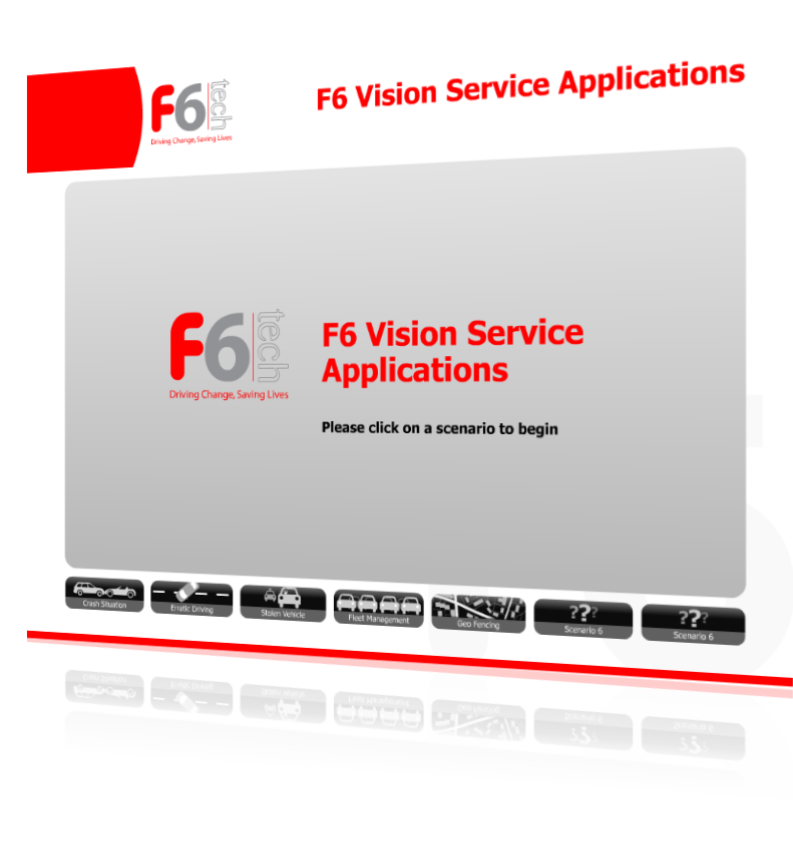 Requirement
F6 Tech needed an interactive tool to effectively demonstrate its ground breaking "black box" product for the automotive industry including its real-world applications and uses.
Solution
We created a comprehensive scenario tool that included animated walkthroughs of individual product features and real-world applications, in a visually engaging manner.
Get In Touch
We'd love to hear from you...