Trend Micro
Project:
Phishing Awareness E-learning Course
Solution:
SCORM course with clickable hotspots, embedded scenarios and assessments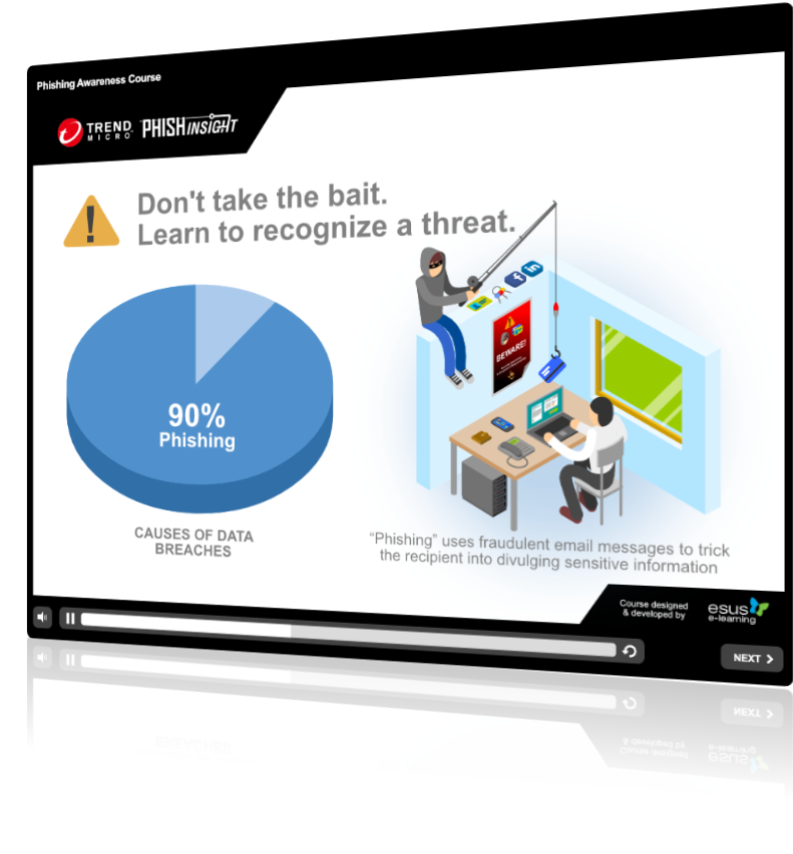 Requirement
Trend Micro, the global leader in enterprise data security and cybersecurity solutions, was looking for vendors to work with them to create fresh and engaging consumer-focused e- learning content for its new security education portal.
Solution
Esus worked closely with subject matter experts in Trend Micro to develop an interactive and engaging course covering the entire spectrum of phishing techniques, ranging from the most basic ones to the most advanced. The course helps users understand the mindset of the attacker and learn how to defend from phishing attempts.
Get In Touch
We'd love to hear from you...