Guinness
Project:
Best Practice Instructional Video
Solution:
Interactive instructional video in 8 languages.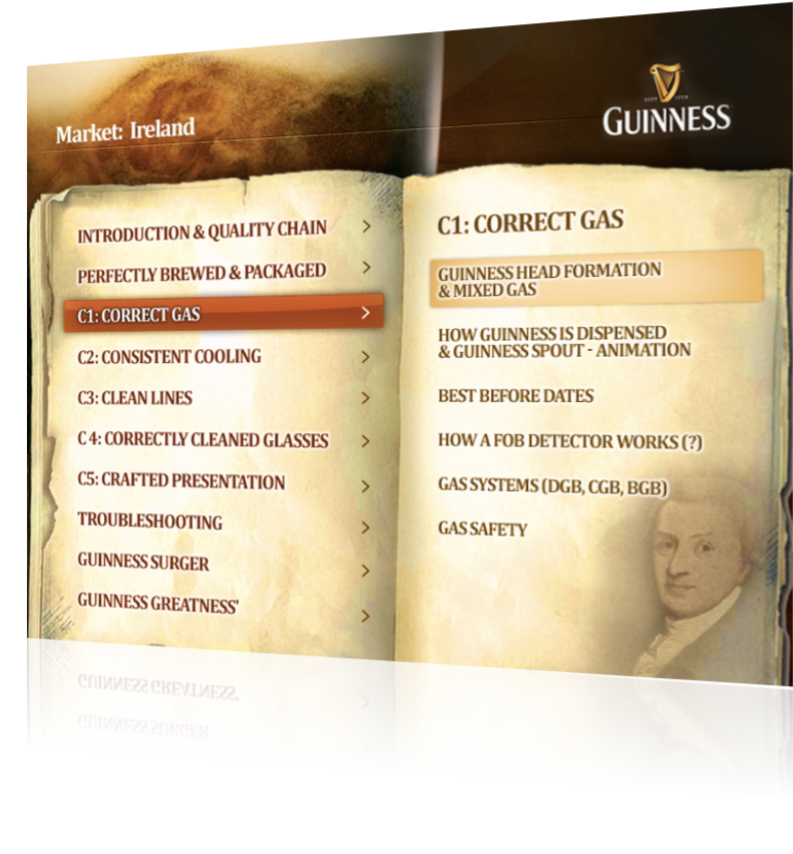 Requirement
As part of its ongoing commitment to product excellence, Guinness wanted to work more closely with its partners to ensure a consistent customer experience regardless of their global location.
Solution
We worked with a production partner to develop an interactive educational DVD for Guinness' global partners. The product featured 8 languages, allowing users to select the content most relevant to them.
Get In Touch
We'd love to hear from you...