Novartis Pharmaceuticals
Project:
Centrifuge Operation E-learning Course
Industry:
Pharmaceuticals
Solution:
SCORM course with embedded animations and assessments.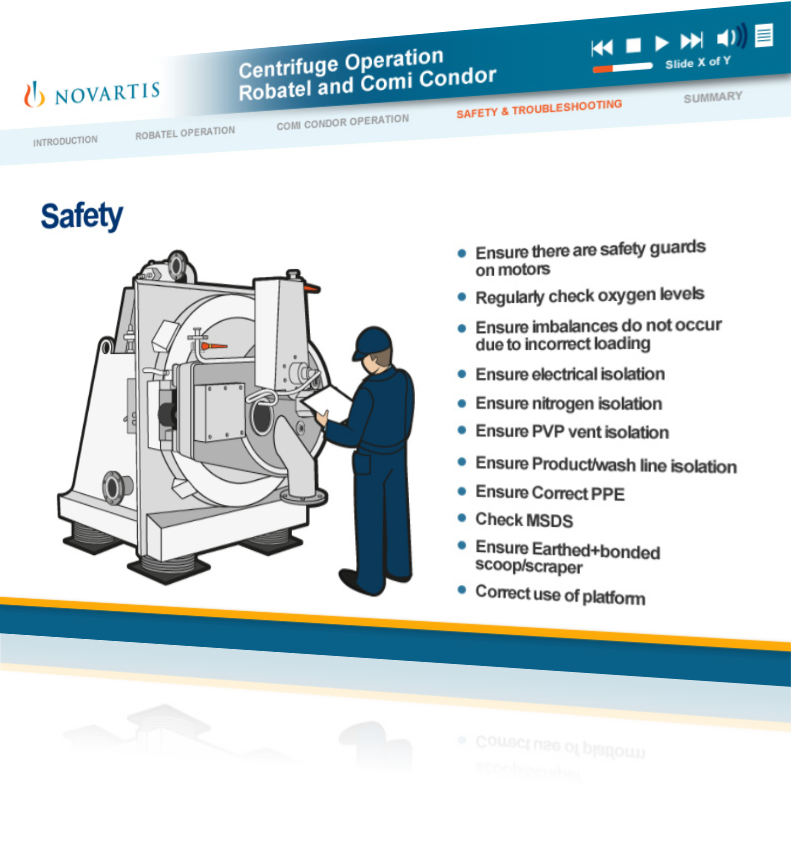 Requirement
Using existing content, Novartis wanted to develop supplementary learning material to educate colleagues on the skills and know-how needed to operate equipment.
Solution
We worked with Novartis to convert their source content, including a PowerPoint deck and equipment specification material, into an interactive e-learning course with with embedded animations and assessment material. 
Get In Touch
We'd love to hear from you...